THE PHOTOGRAPHER / WEDDINGS / TUITION / HOME / FASHION / PORTRAITS / TERMS / CONTACT / FINE ART NUDES / POETRY/ HISTORY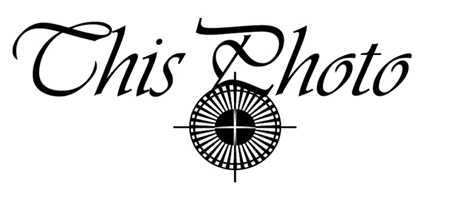 Official Website and Online Stock Library of Photographer Philip Holden
Website www.thisphoto.net Email: philipgholden@thisphoto.net
12 Hillside Court, Bungay, Suffolk NR35 1JY
Mobile: +44 (0) 7538797888
Terms & Conditions of Business
All images remain copyright of Philip Holden / ThisPhoto.net unless expressly agreed in our terms of sale/downloads.
Images are sold, unless otherwise agreed, with options of the following Usage License categories:-
Royalty Free Use (Wikipedia)
Royalty-free, or RF, refers to the right to use copyrighted material or intellectual property without the need to pay royalties or license fees for each use or per volume sold, or some time period of use or sales.In photography and the illustration industry, it refers to a copyright license where the user has the right to use the picture without many restrictions based on one-time payment to the licensor. The user can therefore use the image in several projects without having to purchase any additional licenses. RF licenses can not be given on an exclusive basis. In stock photography, RF is one of the common licenses sometimes contrasted with Rights Managed licenses and often employed in subscription-based or microstock photography business models.
Rights Managed Use (Wikipedia)
Rights Managed, or RM, in photography and the stock photo industry, refers to a copyright license which, if purchased by a user, allows the one time use of the photo as specified by the license. If the user wants to use the photo for other uses an additional license needs to be purchased. RM licences can be given on a non-exclusive or exclusive basis. In stock photography RM is one of the four common licenses or business models together with royalty-free, subscription and micro.
Editorial Usage
Images for Editorial use are licensed with restrictions on usage, such as limitations on size, placement, duration of use and geographic distribution. Editorial images must be used in an "editorial" manner, which means use relating to events that are newsworthy or of public interest they must not be slanderous and Editors are expected to indemnify themselves and the Picture Supplier against any libelous or slanderous usage incurring Law Suits and Compensation.
Personal / Non-Commercial Use
Images are available for Personal (Non-commercial use) i.e. for a single use such as a Picture for a wall, a Gift, or a project. The cost of the image for Personal use is considerably less than RF, RM or Editorial Licences and is on the understanding that no breach of the copyright is made ie using for Profit, Re-Sale or other commercial use. .
All images are released strictly on terms of sale / license and any breaches of use will be referred to the necessary Legal Channels for full compensation. Philip Holden / ThisPhoto.net reserves the right to monitor usage of images in any way deemed appropriate and cost effective to the business, whether manually or through use of digital image tracking technology. Records/evidence of inappropriate / unauthorized use of images kept by ThisPhoto.net may include duplication of the surrounding context/content in which an image is found (ie; a website or other publication may be duplicated onto a recordable medium/drive/document in order to be presented/forwarded as evidence of inappropriate/unauthorized usage of an image).
Where an image contains recognizable/identifiable persons, and no model release is indicated, the image shall not, under any circumstances be used for commercial/advertising purposes. All other usage of such images will not be of a libelous or slanderous nature/context. Philip Holden / ThisPhoto.net shall be indemnified by the publisher/client against legal claims, costs and all responsibility for libelous/slanderous/inappropriate/unauthorized use of all images. The Client/publisher agrees to compensate the aggrieved fully for such usage and any costs/charges/compensation payable to Philip Holden / ThisPhoto.net subsequent to such usage.
Philip Holden / ThisPhoto.net sells the images only on the condition that the image is credited, at all times, to Philip Holden / ThisPhoto.net
Under no circumstances must images be altered, cropped, manipulated or distorted from the original download/file without express agreement with Philip Holden / ThisPhoto.net. Meta Data and Color Profile information is stored within each image to assist with the exact duplication of images for the purpose of correct, authorized publication/printing.
Images downloadable from Philip Holden / ThisPhoto.net are purchased as viewed, liability/claims are not accepted where images are edited to a manipulated/filtered style (ie; watercolor/paint daubs/saturation changes using image editing software such as Photoshop) and an image has been purchased without full appreciation of the final image style. Philip Holden / Thisphoto.net is happy to answer queries about the image prior to purchase/download.
Philip Holden / Thisphoto.net does not accept the limitations sought to be imposed by some establishments/agencies on digital photographers and their work. Philip Holden / Thisphoto.net embraces image editing software as part of the available technology in modern day photography as a way of optimizing the medium as an Art in its own right. The choice and extremes of editing tools now available are as individual to a photographer, in accomplishing style, as a paint pallet to a painter. A digital image may be filtered as a watercolor, distortion, abstract or indeed remain unaltered from the original view, but, nevertheless becomes the unique interpretation of the photographer
Images for which payment is refused/rejected remain unauthorized for use and terms as above will apply.
Philip Holden / Thisphoto.net accepts personal and commercial commissions / proposals and will enter into negotiations, where deemed appropriate. All terms of such commissions will be agreed within an formal document (ie; email) prior to work being carried out. Commissions must be secured with an agreed down-payment /deposit and , if required, quoted expenses shall met in advance.
Images are captioned / key-worded as accurately as possible, Philip Holden / ThisPhoto.net will not be held liable for any errors that are not deliberate or intended to be misleading. All captions for images not written by Philip Holden / ThisPhoto.net must be agreed prior to publication and must not be deliberately inaccurate or misleading. Publishers and picture researches must make every effort to verify information accompanying images prior to publication. Any amendments/errors must be notified immediately to Philip Holden / ThisPhoto.net.